Last-minute travel doesn't have to break the bank.
We often equate last-minute traveling with high costs. Most discounts and lower prices come when you book early, which is why saving money can be a challenge when you're planning a sudden trip. However, even though it is a challenge, there are some things you can do to cut down on costs. Here are some tips you can apply to save money traveling.
Search for a Hotel Deal
Most hotels charge the highest price when you're on a last-minute booking affair. The hospitality industry is a competitive space, and some places want to bring in last-minute travelers to profit. To do so, they offer lower prices, discounts, and promotions, which will be a wallet-saver. Because there are so many hotels available in a given area, a little patience will lead you to a hotel at a lower-than-expected price.
There are several ways you can approach this:
Holiday deals: During the holiday season, hotels in business areas tend to offer lower prices because there are fewer people in their area.
Off-season deals: Some hotels also offer limited-time discounts during lean months to entice travelers.
Compare prices online: You can also leverage technology by comparing prices offered at different online websites. When booking online, these sites can get competitive and lower their prices to land the deal.
Contact the hotel: Try calling the hotel, because sometimes they can offer lower prices for those that ask them.
It would help if you also broaden your horizons. Consider staying a little bit farther than your intended location to save money. Hotels near hotspots or events tend to charge higher than those in farther areas. Another consideration you should make is checking for a rental at websites like Airbnb. You'll often find rooms that are still open that charge less than most of the hotels in the same area.
Whatever the case, every little bit you can save will give you breathing room. You'll have money to use on other vital things for your trip.
Check for Flight Deals
The same principle of higher prices for hotels can also apply to flights. Flying on short notice will often charge you a premium as companies tend to offer their best prices at earlier bookings. It's not the end though, as there are several ways for you to cut costs.
The first is by examining all flights and carriers heading to your desired location. Some will have lower prices, and you might want to check budget flights to see if they have seats available for your trip. You sacrifice a bit of convenience and features from more expensive flights, but the money you save will be helpful for your trip. Connecting flights also tend to have lower prices because they take more time to reach the destination.
Another strategy you can take is moving your travel to make your trip start on the day of the holiday itself. Most people travel before the holiday, which commands very high prices. Data shows us that prices can drop by as much as 20% for trips on holiday dates. You can adjust your travel dates and get that significant discount. It's a small price to pay to save more money you can use on other things on the trip.
Finally, you can use rate comparison websites to see which airline has the best deal for your travel location. You can narrow down your options to several of the lowest priced and then compare each to see which is the better option based on your preferences.
Save on Your Rental Car
Rental cars tend to be expensive, and you may not be able to find a lot of options during last-minute reservations. Thankfully, we live in a world where people have also thought about rate comparisons online. Checking these websites will allow you to see the best deals available along with the cars. You can find a cheap two or four-seater if you're traveling solo or with a few people. You'll also be able to gauge the rates for vans and similar cars for families.
These often have most major rentals in the area covered, so you only need to visit them or book through their website. The companies themselves may also be running a discount or promotion, which can help you cut down on the cost.
One other thing to consider is the nontraditional rental companies. Some people offer rental services through advertising on specific websites. You can pick up the rental at their home or a public place, and the website/app will have the contract ready for the deal. Since you're dealing with people directly, they'll often offer lower prices than a major company. It's even possible to get a good car for half the price if you land on an available one during your travel.
Open Your Travel Options
Many tourist areas tend to have higher prices when you don't reserve in advance. We often have this idea that we need to go to this expensive attraction or a high-profile restaurant when we travel. Don't be afraid to try budget options or other locations that may not be the most popular. Even then, you get fun and memorable experiences while saving money.
That may mean sacrificing your planned trip to a tourist hotspot in favor of a lesser-known area. Why go for a more expensive trip to Paris when you can save money and still visit France through Lyon? The place offers the same experience at much lower prices. Whether it's a country, a region, or a destination, your options when traveling will never run out.
Don't Be Afraid to Look and Ask for Deals
Deals and discounts are always available, even if you feel like you're too late. Businesses are always looking for more clients, and they're not afraid to offer discounts to land the sale. You can even call or visit to ask in person, as they may offer something that's not normally available to the public. This can be a way to save more money and enjoy your traveling further.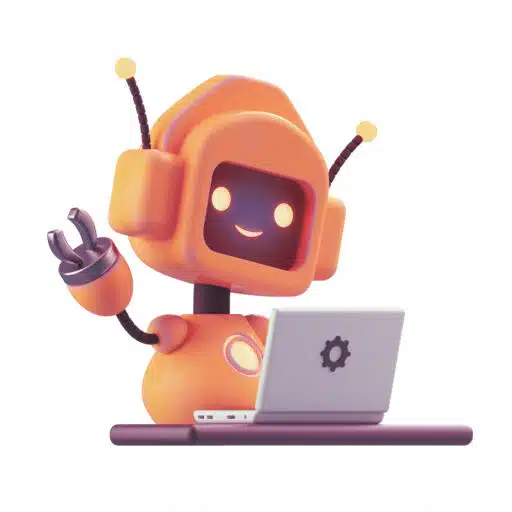 Finny the Finance Bot says…
How can I save money on travel expenses if it's done with little time to plan and prepare?
If you're planning a trip with little time to prepare, there are still some steps you can take to save money on travel expenses. Here are some suggestions:
Use budget airlines: Budget airlines often offer lower fares than traditional carriers, but be aware of additional fees for baggage and other services.
Book last-minute deals: If you have flexibility in your travel plans, you may be able to find last-minute deals on flights, hotels, and rental cars.
Use accommodations other than hotels: Consider alternative accommodations such as Airbnb, vacation rentals, or hostels to save money on lodging costs.
Plan meals in advance: Eating out can add up quickly, so consider bringing your own food or cooking your own meals while on your trip.
Use public transportation: Taking public transportation instead of a taxi or rental car can save you money and give you a chance to see the local area.
Look for free activities: Many cities offer free or low-cost attractions, such as parks, museums, and walking tours.
Remember, it's important to prioritize your needs and budget when it comes to travel expenses. By being mindful of your spending, you can still have a great trip while saving money.
The author generated Finny the Finance Bot's text in part with GPT-3, OpenAI's large-scale language-generation model. Upon generating draft language, the author reviewed, edited, and revised the language to their own liking and takes ultimate responsibility for the content of this publication.