Chart Your Financial Wellness Journey Here. Our free budget calculators empower you to track your expenses and lead the way toward a financially secure future.
The 50-30-20 Rule can provide you the simplest approach to your monthly budgeting.
Free Calculators To Improve Your Finances
A well-rounded budget that is consistently reviewed can make one of the largest impacts on whether an individual is successful in achieving their financial goals, or missing the mark because they aren't sure where their money is going.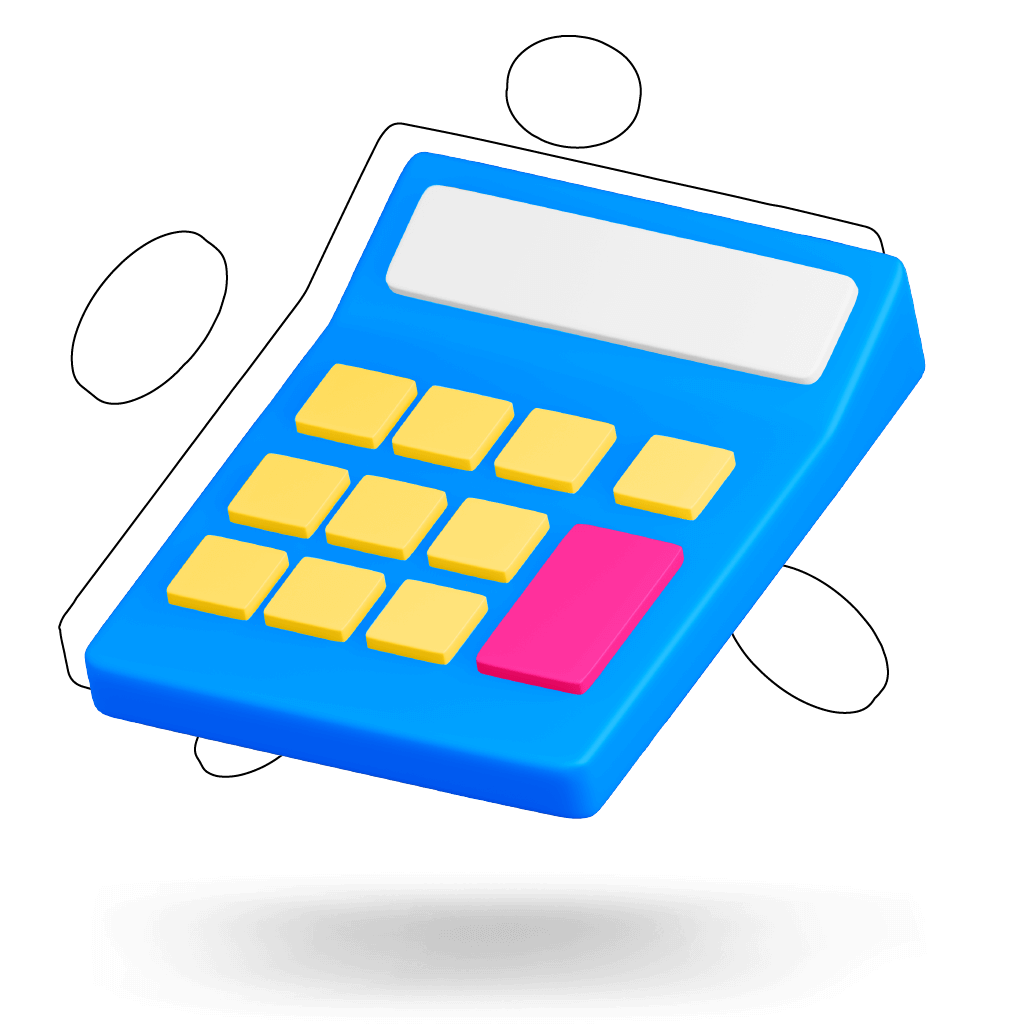 About The Budget Calculators
50/30/20 Budget Calculator: This calculator utilizes the popular 50/30/20 rule, allowing you to divide your income into needs, wants, and savings, giving you a balanced and sustainable way to manage your money.
Credit Card Debt Calculator: Our credit card debt calculator will help you understand how long it will take you to pay off your credit card debt based on your current monthly payment, and explore how changes to your payment amount can speed up your debt repayment.
Debt Management Calculator: This calculator provides a detailed overview of your current debt situation and provides recommendations for strategies to pay down your debts effectively.
Simple Budget Calculator: If you're new to budgeting or prefer a straightforward approach, the simple budget calculator can help. This tool provides a clear and uncomplicated way to create a budget that fits your lifestyle.
Money Pie Calculator: This tool helps you visualize your budget by dividing it into categories and displaying it as a pie chart. It's a great way to understand how your money is being allocated and where adjustments can be made.
Budget Calculator For Teens: Designed specifically for young people learning about money management, this calculator provides an easy way to track income and expenses and develop good financial habits early.
Vacation Budget Calculator: Planning a vacation? This calculator will help you budget for all aspects of your trip, so you can relax and enjoy your time off without financial stress.
Home Equity Calculator: Our home equity calculator lets you estimate the equity in your home, an important component of your overall net worth.
We hope you find these tools helpful as you work towards achieving your financial goals. Each of these calculators is designed to make budgeting easier and more intuitive. Give them a try and take control of your financial health today!
How Do Budget Calculators Help?
A budget calculator can help you easily create a budget. You can review numerous scenarios based on anticipated future changes to your income and expenses. It'll allow you to have a quick idea of what you have to work with.
Why Choose Money Fit's Budget Calculators?
Money Fit's Budget Calculators equip you with the tools to master your personal finances. They enable you to create a budget that comfortably accommodates your necessities, while also helping you strategize for the things you desire. These calculators are designed to promote mindful spending, aiding you in evading debt-related issues, and fostering financial wellness.
When and Why Should You Budget?
There's never a wrong time to start budgeting! However, the most effective way to stay on top of your finances is to review your budget regularly. We suggest a minimum of bi-weekly reviews. Ideally, consider a weekly review to ensure your current spending aligns with your broader financial goals. Increasing the frequency encourages discipline and routine, and reduces the risk of losing motivation to monitor your finances. And here's where our budget calculators come in handy – each one is designed to simplify the budgeting process and make it an integral part of your financial journey.
About Money Fit by DRS
As a nonprofit organization, Money Fit by DRS is dedicated to offering comprehensive, no-cost financial resources. We are continually striving to enhance our offerings and welcome your suggestions. If there's a specific tool or resource you'd like us to create, don't hesitate to let us know.
Remember, we are frequently updating our list of Budget Calculators to cater to diverse financial needs and goals.
Additional Budgeting Resources:
Looking for more guidance on budgeting? Check out these helpful links:
---
With Money Fit's Budget Calculators and resources, budgeting is made simple and achievable. So why wait? Start exploring our calculators today and embark on your journey toward financial empowerment!