Credit Counseling Could Help You Live Debt-Free!
Is it time for a positive change in your finances? Join the hundreds of thousands of consumers we have counseled over our decades of providing nonprofit credit counseling services. We are here for you and ready to help you get your finances back on track.
Here are Just a Few of the Major Credit Card Companies Money Fit Works With for Consolidating Debt:



The Money Fit debt management program isn't a new loan substituting your existing debts. We're your ally, actively negotiating with your credit card companies to alleviate your financial burden.
What do Credit Counseling agencies do?
Credit counseling has been around for about as long as consumers have been getting into more debt than they can manage on their own. Originally a resource to counsel consumers on how to pay off their credit card debt, credit counseling has adapted through generations to serve the ever-changing needs of consumers.
Services typically provided by nonprofit credit counseling agencies include:
Budget counseling

Debt management plans

Financial education resources

Student loan counseling

Bankruptcy counseling and education certificates

Housing counseling and homeownership preparation education

Credit report reviews and analysis
Our Credit Counseling Program May Help:
You can enter your information to be contacted by one of our highly skilled counselors, or call us for quicker assistance.
Continue reading for more information about Credit Counseling and how you may benefit from it.
As a rule, nonprofit credit counseling agencies continue to offer help to consumers mired in debt. However, beyond mere counseling, credit counseling agencies have developed, in conjunction with creditors, debt management plans to offer significant interest rate and fee waiver concessions to their mutual clients.
For clients struggling with credit card interest rates in the upper teens to 30% or 40% or beyond, taking advantage of a debt management plan could mean they repay their debts at interest rates in the single digits or, in some cases, even at no interest.
As the credit world has evolved, credit counseling agencies have expanded their services. Now, debt management plans can work with not only your credit card debt but also doctor and hospital accounts, collections, old utility and cell phone bills, and even payday loans. Regulations prohibit the inclusion of mortgages, car loans (any "secured" debts), and most business debts, but otherwise, the opportunities to become debt-free are countless.
From budget counseling to workshops on rebuilding credit, from help balancing a checkbook to webinars on tips for building an emergency savings fund, free financial education is a hallmark of nonprofit credit counseling agencies.
During this century, many credit counseling agencies, including Money Fit, have added several other services to their arsenal of money fit tools. Since 2005, approved credit counselors have offered pre-filing credit counseling and post-filing debtor education certificate programs to bankruptcy filers.
During and since the housing downturn of the late 2000s, many consumers have turned to credit counseling agencies for guidance on keeping their homes or preparing for homeownership.
More recently, many credit counseling agencies like Money Fit have added student loan counseling services, given the extreme challenges many borrowers face in repaying crushing amounts of debts incurred during college.
Credit Counseling
Credit counseling is defined as a service developed to help those who are struggling financially to create a pathway out of debt. It is often viewed as an essential first step in restoring the financial health of a household. Those who receive credit counseling can expect to be shown ways they can correct the cause of their troubles, improve their budget, and proceed with any debt relief options they may qualify for. Besides helping households avoid a devastating bankruptcy, it can also provide whatever financial education may be needed.
Credit counseling can offer a safe place to talk about debt as well as helpful information to anyone who chooses to participate in a consultation.
Because this type of counseling addresses sensitive topics, it can only be provided by companies that have received licensing through the states in which they operate. Professionals who claim to perform credit counseling must be certified to do so. Never share personal information with a company that cannot verify that they meet these regulations.
History of Credit Counseling Services
Credit counseling came about in the 1950s when personal bankruptcies were on the rise. Creditors were worried by the number of households who could not repay their debt.
As a solution to this problem, they formed an organization called the National Foundation for Consumer Credit (now known as the National Foundation for Credit Counseling) and created a service that would make debt repayment possible.
Over time, the credit counseling definition evolved adding more benefits for consumers. Additionally, more organizations emerged making these services more accessible. Together, with the Financial Counseling Association of America (FCAA), these organizations sought to further develop counseling and other free resources to educate the public about credit and general money management.
Is credit counseling bad for my credit?
Credit counseling, which might include multiple consultations, or a credit pull on your behalf, does not have a direct impact on your credit.
If, however, a participant in credit counseling chooses to enroll in a debt management plan (DMP), they can expect their credit to be affected in a few different ways.
First, DMPs often require that all credit accounts be closed. Because a credit score is based on factors such as credit availability and length of history, closing accounts can cause a dip in the score awarded. This is often temporary. Credit scores bounce back as a debtor becomes current on credit payments and eventually pays their balances in full.
The second way that debt management programs affect credit is only considered to be harmful by some. Participation in a plan to repay debt can be noted in one's credit report.
Future lenders may look at this note and consider it a warning sign that they shouldn't lend the participant money. Others may view it positively as an indication the participant is taking steps to complete an honest repayment and restore their financial health.
In either case, those seeking help with debt should be aware of what short and long-term effects on credit might result from the services offered.
How does credit counseling work?
Credit counseling is an easy process to start. If you can, begin by gathering your debt and credit information and take a moment to review it before reaching out to a company for help. Once you've prepared, set up a consultation with a credit counselor to address the next steps together.
These fees vary from company to company but cannot exceed restrictions set by each individual state. A legitimate debt management program will not charge more than 15% of your monthly debt payment. In cases of extreme need, credit counseling agencies can waive the costs of managing a borrower's debt.
When should I seek credit counseling?
Anyone who feels overwhelmed by their debt should not hesitate to reach out for help. To see if this service is the help you're looking for, check out our list of signs that credit counseling will benefit you.
Who can provide credit counseling & where can I find them?
Perhaps you haven't run into a credit counselor previously, but they are easier to find than you might expect.
You can visit the website of either the FCAA or the NFCC to do a quick search for credit counseling organizations in your area. If you want an unfiltered list of agencies, the Department of Justice provides an alphabetical list by the state for this purpose.
Even if there are no physical branches in your area, a well-equipped nonprofit can provide credit counseling over the phone.
Once you've found a few options, be sure to compare their ratings and reviews with the Better Business Bureau.
If you have additional questions, start a conversation with one of our credit counseling experts today. They are here to offer you the support you need to resolve your credit and debt challenges.
What is Credit Counseling?
Consumers struggling with debt worry about what might be involved with credit counseling. Many fear that the counselor will belittle them for letting themselves get into so much debt. Others feel ashamed for having to ask for help in the first place.
Please understand that you can expect respect and compassion from your credit counselor.
Credit counseling involves:
Meeting with a credit counselor (by phone, online, via email, or in-person)

Establishing a personal or household budget and creating a debt elimination strategy that might involve a debt management plan

Following the strategy to become debt-free in five years or less
How Money Fit provides Credit Counseling
While the typical credit counseling client has debts that equate to about one-third of the median household income in their area, there is no minimum or maximum amount of debt required to take advantage of their services. Neither is there is no fee to meet with the counselor to explore your options.
Money Fit by DRS has provided nonprofit credit counseling to consumers for over 25 years.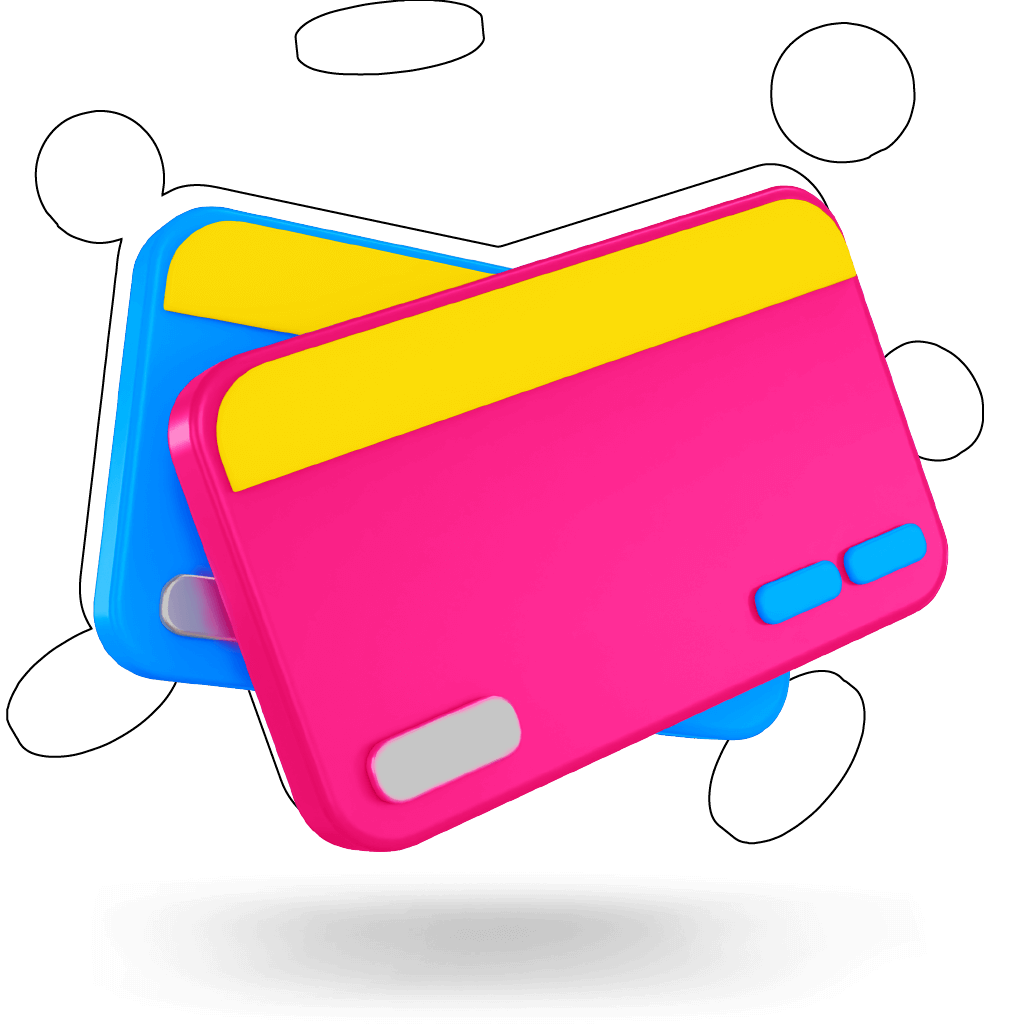 National Credit Counseling Program Available In the Following States
Frequently asked questions:
The following questions are the most common questions we are asked about regarding Credit Counseling.
Credit Counseling Blog Posts
Find important answers, advice, and analysis to a wide range of personal finance topics in our Money Motivations blog.